By Mark Rosanes
The top insurance employers in the US offer the best work environment that paves the way for employees to thrive and grow both professionally and personally. A positive workplace culture is also one of the biggest factors contributing to an engaged workforce, which is key to reducing staff turnover, and boosting productivity and profitability.
Each year, Insurance Business recognizes the country's top insurance employers that foster a healthy and enjoyable work environment for their staff. The insurers featured in this article are from our most recent survey and share one thing in common – they show a strong commitment to employee well-being.
Industry professionals can use this piece as a reference when searching for the best insurance companies to work for. These are the top insurance employers in the country based on our research. The list is arranged alphabetically and grouped according to size.
Number of employees: 52
Year established: 1997
Head office location: Tucson, AZ
Rightsure offers a unique blend of service that the firm describes as a cross between "traditional and insurtech, automated and personal, old-fashioned and modern." The company provides a range of personal and business policies in 42 states using AI, chatbots, mobile apps, and a multivariate rating system, all designed to save customers time and money. It is also known for its "Famously Friendly Humans" – team members who answer the phones to address clients' concerns.
Workwise, Rightsure has created a diverse and inclusive environment and boasts among the most "female-forward" management team, with all departments headed by a woman. All the division heads also have decades of insurance industry experience, spending multiple years in the company, and are self-motivated. The managers, meanwhile, value positive coaching and appreciation of hard work to keep workers engaged and motivated. They also empower staff to always be their best.
Outside work, Rightsure employees participate in community activities together. The insurer also supports its staff's education as long as it is relevant to the job, gives company gear and clothing to wear for work, and offers in- or out-of-office working abilities, meals, gift cards, and other benefits.
Number of employees: 96
Year established: 1901
Head office location: Stanwood, WA
WAFD Insurance was originally incorporated in the state of Washington but has since expanded to five other western states, namely:
WAFD Insurance offers a range of commercial and personal coverages and holds property and casualty (P&C) licenses in most US states, allowing it to provide services coast-to-coast. The insurer is an affiliate of the WaFd Bank, a regional bank serving most western states. According to the company, it aims to be like a "reliable next-door neighbor, delivering simple, straightforward insurance and banking solutions."
WAFD Insurance has been named among Insurance Business' Top Insurance Employers for five years straight – not a surprising feat for a company it considers "the team who represents them" as its biggest investment. In line with this, the insurer ensures that each employee has all the resources they need to grow and succeed and encourages staff to always have open communication with their leaders. These have resulted in a team that has full confidence in its leadership, allowing the company to serve its customers with the same assurance.
Number of employees: 30
Year established: 2005
Head office location: Skokie, IL
Worthy Insurance is a full-service P&C brokerage firm that offers a range of policies for different businesses, including small enterprises, real estate companies, event planners, and educational institutions. Its commercial insurance division holds partnerships with more than 50 carriers to provide businesses with the coverage that matches their needs. The insurer also has a specialist healthcare division that caters to outpatient and surgical centers, and hospitals.
Worthy puts a premium on its employees' health and wellness and offers a competitive benefits program designed to address varying needs. Its compensation package is regularly reviewed and modified to ensure that it provides valuable benefits to staff and their families.
This #FourLeggedFriday is an update on Lollipop and Aria, the dogs our agency sponsored the adoptions for during #CleartheShelters2022 at Animal Care League pic.twitter.com/pfV88VAH9b


1. Brown & Riding
Number of employees: 330+
Year established: 1980
Head office location: Los Angeles, CA
One of the top insurance employers in the country, Brown & Riding is also among the nation's largest wholesale brokerages with offices in about 20 locations across the US. The firm provides a range of products and services in the excess and surplus lines marketplace and covers several specialty practice areas, including:
Brown & Riding policies are available in all 50 states and Canada. The insurer writes over $1.5 billion worth of premiums annually. The company is the first wholesale insurance brokerage in the country to obtain ISO 9001 certification, which it has held for more than two decades. The firm is also a regular recipient of the top insurance employers and the best insurance companies to work for awards.



Number of employees: 475
Year established: 2013
Head office location: Naples, FL
DUAL North America is a subsidiary of the DUAL Group – one of the largest underwriting organizations in the world – and serves as the underwriting arm of Howden Group Holdings. It offers a range of programs under P&C and financial lines, which are underwritten by several affiliate brands, including:
DUAL considers itself a "people first company" and attributes its success to its more than 450 staff. As part of this philosophy and its commitment to partners, the firm retains top underwriting specialists who deliver excellent results in their product lines. Its entrepreneurial culture also enables underwriting teams to offer comprehensive and innovative products to cater to the complex needs of today's market.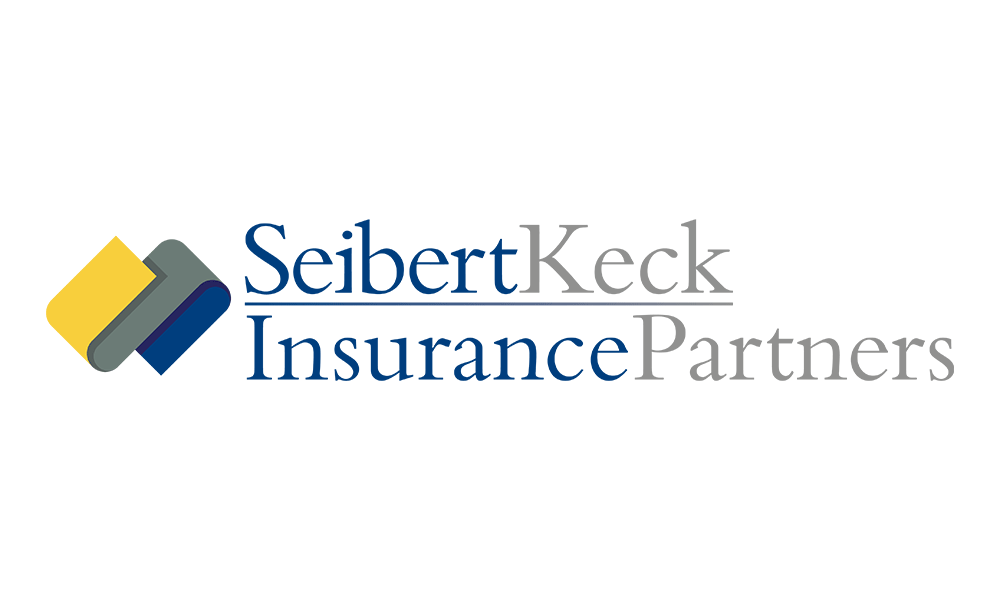 Number of employees: 200+
Year established: 1910
Head office location: Akron, OH
SeibertKeck Insurance Partners operates in 20 locations throughout Florida and Ohio, offering an array of business, employee benefits, personal, professional, and bonding coverages. The insurer has been regularly recognized as among the top insurance employers or top insurance workplaces. Team members at SeibertKeck work closely with clients to determine potential risks and design a suitable and affordable coverage plan.
Apart from this, employees are heavily involved in the community, devoting their skills, time, and resources to help charitable institutions across the country.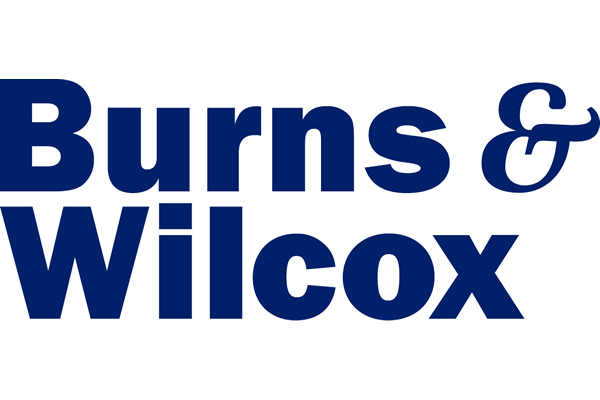 Number of employees: 1,000+
Year established: 1969
Head office location: Farmington Hills, MI
Burns & Wilcox is H.W. Kaufman Group's flagship organization and one of the top independent wholesale insurance brokerages and underwriting managers in the US and Canada. The firm is recognized globally for its expertise in commercial and professional liability, environmental, marine, personal, and property insurance.
Employees at Burns & Wilcox thrive in a dynamic work environment that provides opportunities for creativity, innovation, and advancement. Among these is the Kaufman Institute, the company's professional training program designed to help staff reach their full potential through educational and development resources.
Burns & Wilcox also embraces employees from diverse backgrounds and ensures that all of them feel supported and recognized. It understands that workers want to be a part of a purpose-driven company that not only shows how leadership cares about their growth but also gets involved in community development efforts. One of the ways Burns & Wilcox gives back to the community to through Champions & Charities – its signature philanthropic initiative that encourages employees to be their best selves at work and in the community by extending resources to various charities. The company also gives staff two paid days for volunteer activities each year.
Number of employees: 5,000+
Year established: 2005
Head office location: El Dorado Hills, CA
Insurtech firm Patra offers insurance companies the PatraOne platform, which allows them to automate and optimize traditional processing services. The AI-powered, cloud-based tool enables Patra to manage millions of insurance transactions annually, increasing efficiency and cutting the costs of its client base.
Patra is also committed to giving back to the military community through its philanthropic organization Patra Proud. Among the group's programs is supporting the education of children from military families, from kindergarten to high school, to help them establish a solid foundation in life. The organization also runs the Military Spouse Employment Partnership (MESP), which helps military spouses looking to join or rejoin the workforce.

Number of employees: 3,000
Year established: 1997
Head office location: Rolling Meadows, IL
Risk Placement Services (RPS) is among the largest specialty insurance distributors in the country. The company offers wholesale brokerage, program administration, binding authority, and standard lines solutions. It also provides specialized auto policies through the Pronto Insurance brand. RPS gives clients access to a quote-bind-issue platform, enabling independent agents and brokers to provide suitable coverage for their clients in minutes.
To maintain a culture of teamwork, creativity, and innovation, RPS provides employees professional development and training opportunities, and rewards and recognition programs, as well as instills in them a work-hard-play-hard mindset. The company also has an online resource center where staff can access a range of topics, including family care, mental and physical health, and education.
As regards volunteerism, RPS runs an annual fundraiser, where regions compete against each other to support a charity of choice. In 2022, the chosen charity was The Ronald McDonald House Charities (RMHC) in San Antonio, for which the RPS team collectively raised more than $67,000 used to finance over 670 night stays for families, so they can be closer to their children in care.
To come up with the rankings, Insurance Business polled thousands of insurance employers across the country to evaluate their workplace using several key metrics, including:
To be considered, each company must reach a minimum number of employee responses based on the size of its workforce. Firms that achieved an average satisfaction rating of 80% and higher were named among the top insurance employers in the US. You can view the complete list of our latest winners in this report.
In addition, we are calling on the nation's top insurance employers to participate in the sixth edition of our rankings to build their industry profiles and separate themselves from the rest by filling in this online form before April 14, 2023.
This year's Top Insurance Employers will be featured on Insurance Business America's website in August.
Working as an insurance professional can be both a rewarding and exciting experience as it allows you to leave a positive imprint in other people's lives. By sharing your wealth of industry knowledge, you can help consumers make informed decisions about the different insurance policies that can offer them the best financial protection.
But whether your tenure with an insurance employer will become gratifying or upsetting depends on several factors, some of which are beyond your control. The table below lists the factors that make insurance employers a dream to work for.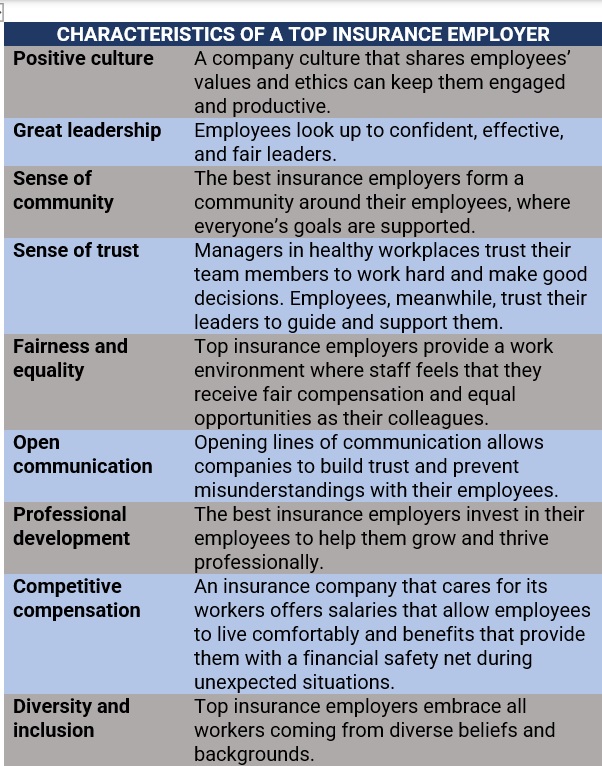 The top insurance employers in the country make each workday both challenging and rewarding. A positive work environment, competitive compensation, and an engaged workforce are some of the attributes you should be looking for if you're on the lookout for one.
These are the types of insurance companies you can find on our Best in Insurance America page. This page features the top insurers across the nation that are nominated by their peers and vetted by our panel of insurance experts as respected leaders in the industry. This is the place to go if you're searching for an insurance employer that shares your values and paves the way for your professional development.
Have you experienced working with the country's top insurance employers listed above? How was it? We'd love for you to share your story in the comment box below.