Jump to winners | Jump to methodology
The Insurance Business Global 100, now in its fourth year, celebrates those who have made and continue to make an impact in the industry. IB's team analyzed the best and most deserving insurance professionals across the US, Canada, Australia, New Zealand, Asia-Pacific and the UK before finalizing the prestigious list. All those selected are innovating and advancing, as well as championing causes and promoting education.
One of those on the list, REInsurePro CEO Shawn Woedl, says, "It's such an honor to be included on this list that features people I've looked up to, learned from, and patterned some of my business practices after. Being in the presence of these leaders motivates me to continue to stress-test the market and push the envelope in finding creative solutions to the evolving needs of our partners and their clients."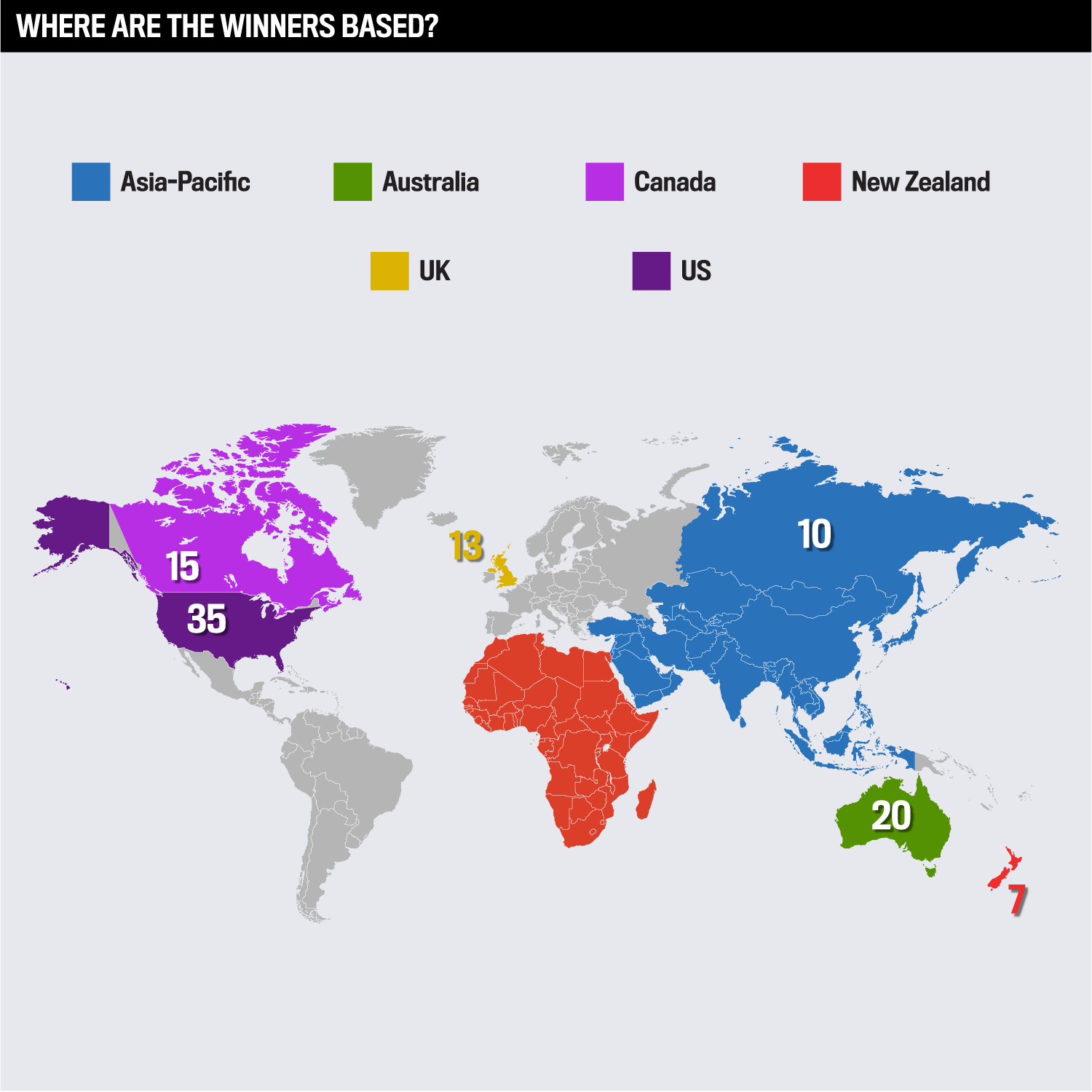 Being named to the Global 100 caps a 30-year career for Daniel Lukich. The sales and strategic relationship manager at AAMC in Australia wants to leave a legacy of efficiency.
He explains, "Innovation will come from companies like ours, where we're nimble enough to try different things and innovate."
Lukich joined AAMC 18 months ago with a remit to draw on his experience and professional network. Part of his role has seen the business:
"Now we have flipped from being seen as a behind-the-scenes service provider to use when you have to, whether it's a catastrophe or overflow, to actually being a leader in generating customer service and cost-effective repairs," explains Lukich.
He has built a career in auto repair after beginning as a motor body repairer in his teens. His specialty has been creating supply chains for large insurance companies to rely on.
Lukich describes how the auto claims process hasn't changed significantly in the past 20 years.
"Because people's lives are busy and most of the stuff is going OK, they have one claim. It's a little bit slow and clunky. They live with it. It's such an unusual event. And that's probably what prevented some insurance companies from really looking at customer service from a claim's perspective," he says.
This mindset has enabled Lukich to make his mark throughout his career. He is particularly proud of the impact it's having at AAMC, where his reputation and contacts have paid dividends.
"In my career, I've managed to create connections with the people that are in the C-suite, who run the insurance companies," he says. "I think we're qualified now to challenge what the insurers do in a nice way and try and show them a better way, to cut out the touch points and be seen as subject matter experts, not just the supplier of last resort."

Donna Scully has also risen to the top of the insurance industry, using her own drive and determination. She left school at 16, qualified as a lawyer at 30, and is now the joint owner and director of Carpenters Group in the UK. The firm employs 1,000 people and works in partnership with insurers, brokers and MGAs to deliver a variety of fully outsourced claims solutions.
Scully has prioritized creating a streamline process with a single platform, enabling the company to become such a powerful player.
"We do all our in-house development and IT; we have about 60 or 70 people, whereas they've got legacy systems because an insurance company has usually bought three other insurance companies along the way," she explains. "They're like big tankers; we're more agile and innovative. What I say to them is, 'You're very good at underwriting, and you're very good at selling, but you're not actually that good at handling claims, and it's costing you too much, so I can do it far cheaper than you'. We have to deliver because we're the custodians of those brands as an outsourcer, and we build trust."
Part of Scully's success is based on maintaining those same high standards internally.
"You own a business, and you want that business to be very professional and ethical. You want to never stand still, but there's a lot of work that we wouldn't do," she adds. "There are a lot of people we wouldn't work for. You have to be strong and let it go because it's not good for my business or my reputation."
Drawing on her own experiences, Scully is proud that Carpenters offer employees a path to senior levels of the business.
"Social mobility and diversity, inclusion, and equity are massive for me. I want to change things in a positive way. I want to engage and want to hear what other people have to say, but I also want people to challenge me too."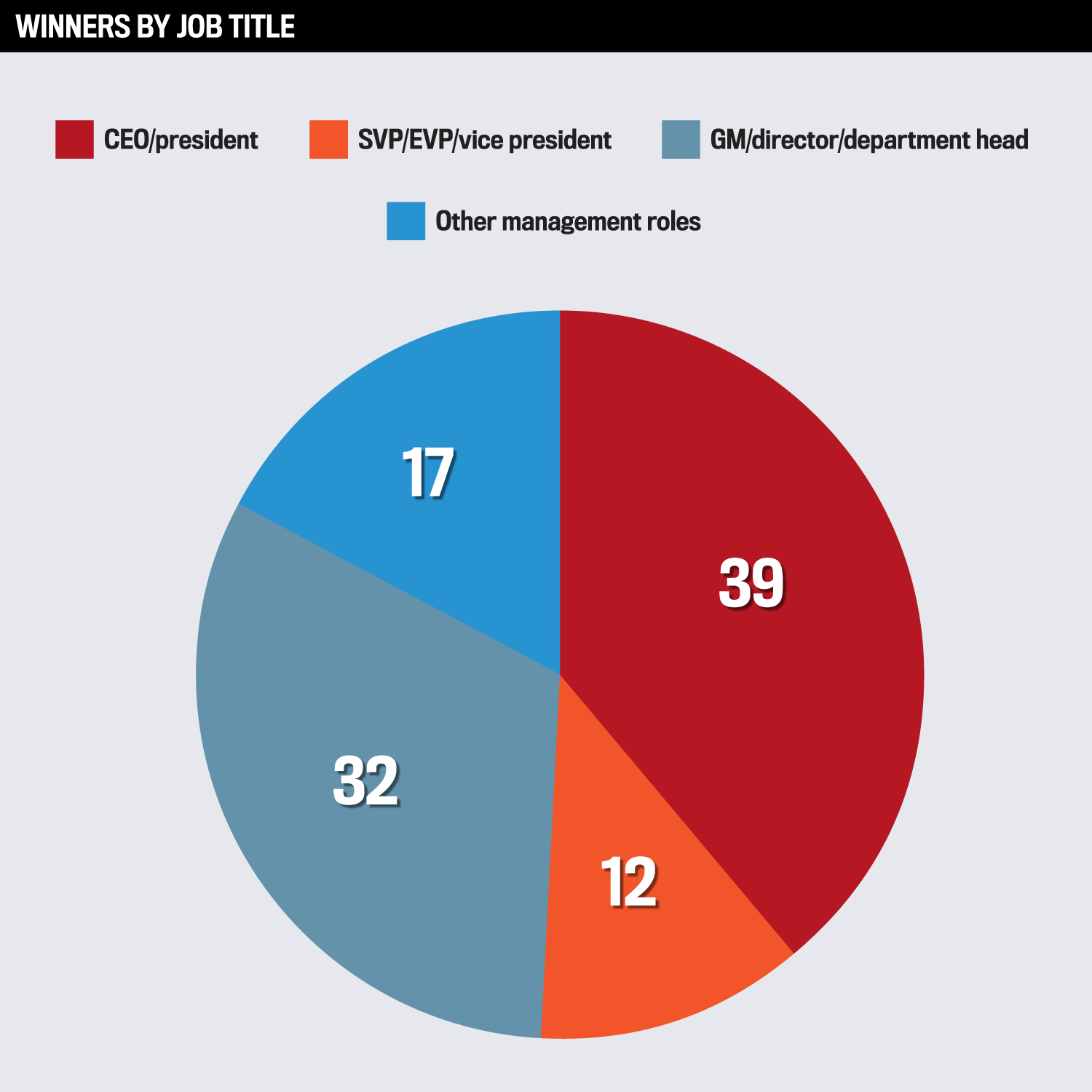 For Carol Laufer, her description of over three decades at the top of the American industry is akin to Hollywood movies.
"To be a leader is to be able to predict the future, to be able to see what's coming, and to do something about it, which I guess takes a little bit of risk," she explains. "When you make a prediction, you hope that it comes true, and as you go on in your career and you start seeing things over and over again, you have a better chance of calling the right shot."
By a stroke of fate, Laufer, who is regional head of North American liability for Allianz Global Corporate & Specialty, has witnessed several significant events that have impacted her career:
Laufer underlines the effect of those on her and her colleagues.
"They were things that we never saw before, things that we necessarily never even dreamed of, and they said, 'How can we cover this, or sometimes not cover it?' But we always tried to cover it, and if it didn't fit into liability, then hopefully it would fit into another area of insurance."
And she adds, "We were able to sit at a table calmly, sometimes during a great deal of crisis and uncertainty, and work together to keep trying to insure our clients, regardless of what was happening."
The industry is also far more welcoming than what Laufer experienced when she joined in the 1980s, and this is a change she has helped drive.
"Since I began, it's been a completely different world; we really learned to work together and get diverse thoughts into the conversation," she says. "We spend several months here at Allianz and at other places reviewing employees, giving employees feedback, becoming self-aware ourselves, and trying to bring everybody into a place where they can make goals and achieve them."
Mike Falvey, the founder, CEO and president of Falvey Insurance Group, was also named to the Global 100 and attributes his success to three key directives:
"It's a huge honor to be considered for a global industry recognition like this," he says.

The Insurance Business Global 100 report shines a spotlight on outstanding professionals who are making a positive difference and helping drive change across the industry.
Now in its fourth year, this formidable list of the biggest names in insurance was put together by Insurance Business, leveraging its unique position as a true global publication reaching six different markets – the US, Canada, Australia, New Zealand, Asia-Pacific and the UK.
The Insurance Business team collectively deals with hundreds, if not thousands, of insurance industry professionals throughout the year for its daily newsletters, special reports and surveys, industry awards and events. This range makes the Insurance Business team well positioned to tackle the intimidating task of whittling down the industry's high achievers to just 100.
The Global 100 list features outstanding professionals from all of the Insurance Business' markets who are making waves in the industry, whether by driving growth and innovation within their own company, taking associations to new heights, advancing the business through education, or championing the key issues that can lead the industry towards a new era.